Trip Dates: 8th & 9th Feb 2016
With the great help of India Nature Watch (INW) members I was able to book a guide in very short time and arranged transportation accordingly for the planned dates 8th & 9th Feb 2016.
Confirmed with all once I reached Agra on 7th Feb and was ready for a 2 day trip.
On 8th Morning at 6am I got a call from Mr. Birendar (guide whom I booked) to start little late by around 7:30am as it was very foggy.
The journey would take about 1.5 hours from Agra on a Taxi. I started at 7:20am and the road conditions were as in This Short Clip.
Thanks to the driver who had an amazing skill of driving in this kind of Fog!
We stopped for few minutes once we enter into Rajasthan for Vehicle permit and reached Bharatpur sanctuary by around 8:45 am.
I called up Birendar on reaching who already purchased the Park entry tickets and my photography journey had started there after.
First stop was right after entering into the park where people were photographing a Spotted Owlet.
I was expecting to see few Spotted Owlets after seeing famous images of Mr. Ganesh H Shankar & Mr. Sudhir Shivaram from this place. I quickly took 3 images as a record. Below is a time pass image with time pass processing 🙂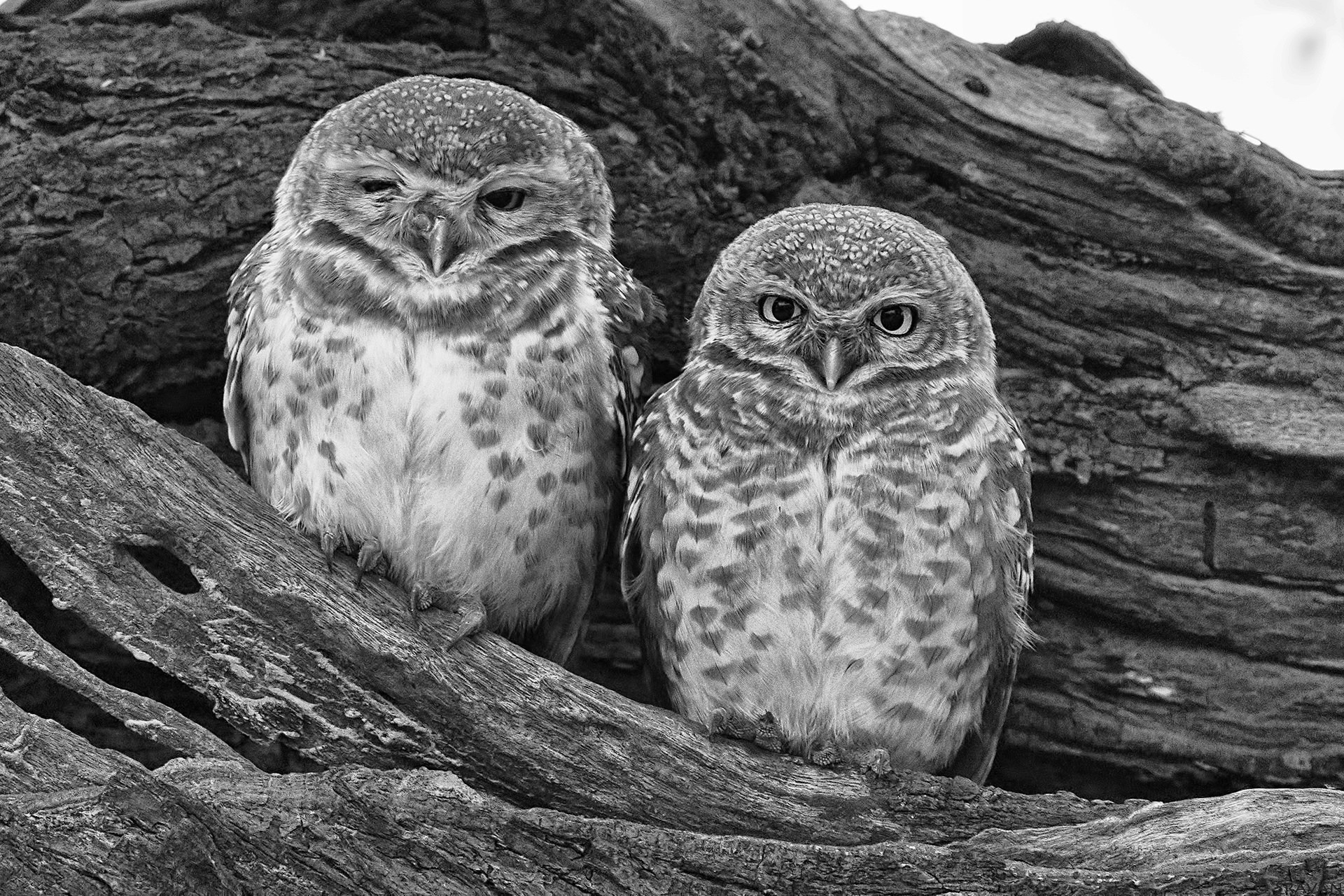 I set the expectation to the guide that as this was my first visit to the place, I want to understand the place and subjects than giving priority to photography and the next day I may try making few photographs.
Then moved away from the owlet, then he was showing other places and birds and I was asking few questions about park etc then suddenly a rickshaw person approached us and showed me a camera and lens which was broken and in a bad state of operation (shutter was occasionally went on shooting without stopping for few seconds).
He informed me that the camera and lens were dropped off from the hands of a photographer and the camera hit the ground directly which caused this damage.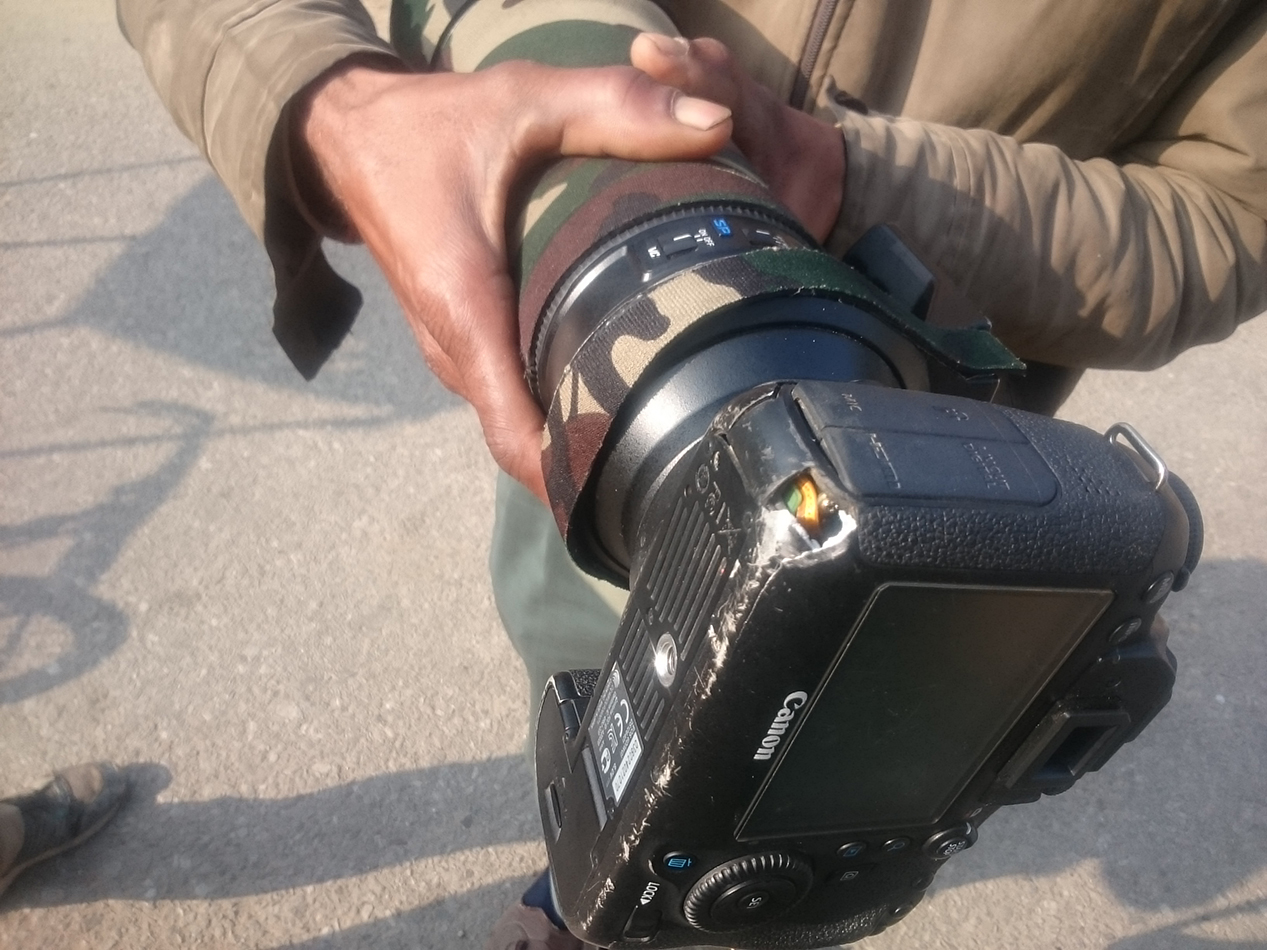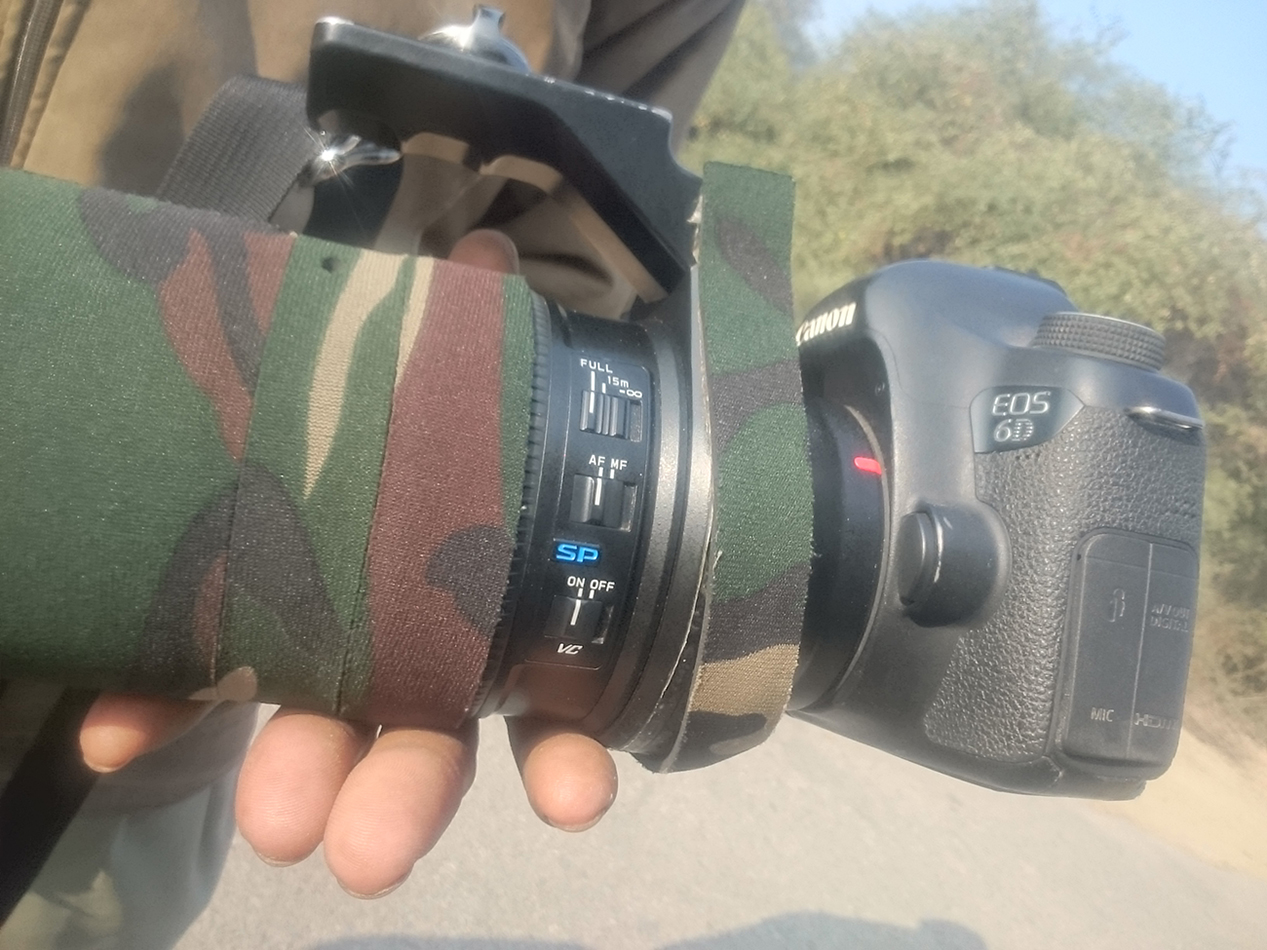 I inspected and removed the memory card from the camera (Canon 6D full frame camera with a Tamron 150-600mm VC lens attached) and handed over it to him and said not to keep the card back in the camera as the card might get corrupted and loose all the images and also removed the battery to stop this shutter releases.
But interestingly without even the battery the shutter was still firing with few movements, concluded that this could be mechanical failure and should be inspected in Canon Service center and handed over the camera back to him and left the place. My guide arranged a temporary camera to that guest talking to someone and did not want to spoil the guest's spirit. A great gesture!
So the conclusion is Canon 6D shutter can fire more than 4.5 frames per second and can go for a while without stopping, the limitation here is the software but not the hardware 🙂
We moved along finding other birds and found Ferruginous Duck where I was taking few record shots, suddenly Birendar shouted to come over to another place where he heard Sarus Crane's calls. We started searching and found two of them little far (a little rare display and of a call what I was said), quickly grabbed few shots.
During tea break and lunch time, I observed that the resident birds are pretty much approachable and habituated to humans may be due to the huge number of visitors. But the winter visitors are not much approachable, they are still shy hence need lot of patience and time to approach them closely.
So Bharatpur is a great place to get Full Frame closeups of resident birds.
The main attraction of this place is firstly "Black Necked Stork". A brief information was shared that a lonely juvenile stork was parented by two visitor storks and they see now a positive growth in their numbers in future in the park.
The primary target for photographers is to capture the hunting sequences of these storks typically when preyed on coots etc.
Second attraction is "Sarus Cranes", especially photographing calling behavior, wing display etc.
Among migratory birds, visitors are passionate about Bar Headed Goose, which are difficult to approach, need around 1200mm effective focal length on an average to get good shots.
Among raptors, Eurasian Marsh Harriers and Greater Spotted Eagles are abundant and were very active. Oriental Scops Owl and Dusky Eagle Owl are residents in the park.
I was lucky to find one Monitor Lizard (first time for me) that too pretty close in good evening light. One of the guides informed us about its sighting and we rushed to that place (on the main road itself).
Also was lucky to find one juvenile Python.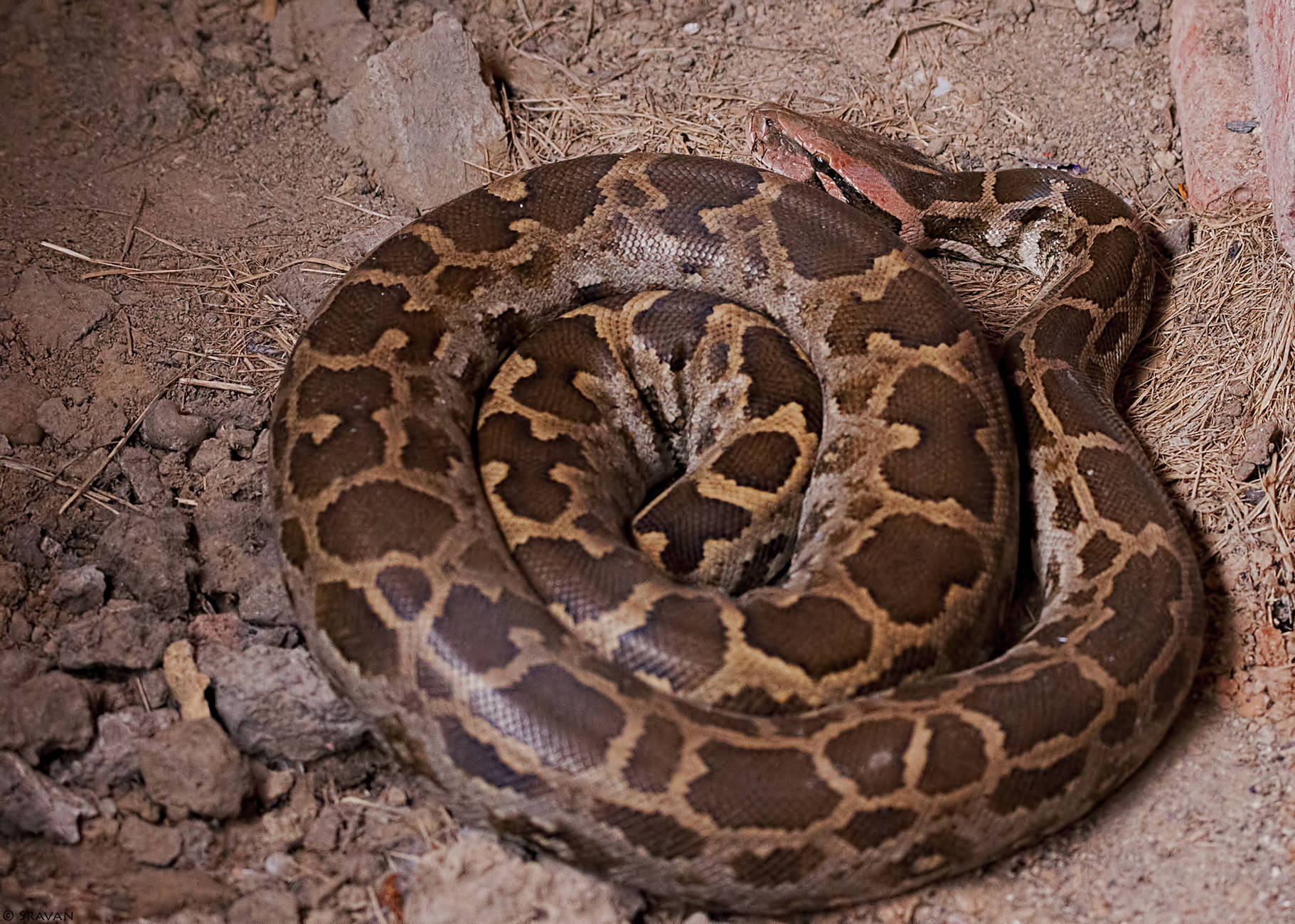 Apart from the birds quite a few mammals were seen, typically Squirrels, Spotter Deer and Neelgai were everywhere and found Jackals in the evening at the distance of mere Three (3) feet! Looks like Jackals were too comfortable here.
Came to know that Bharatpur is very famous for Sunsets especially Birds in Sun backdrop.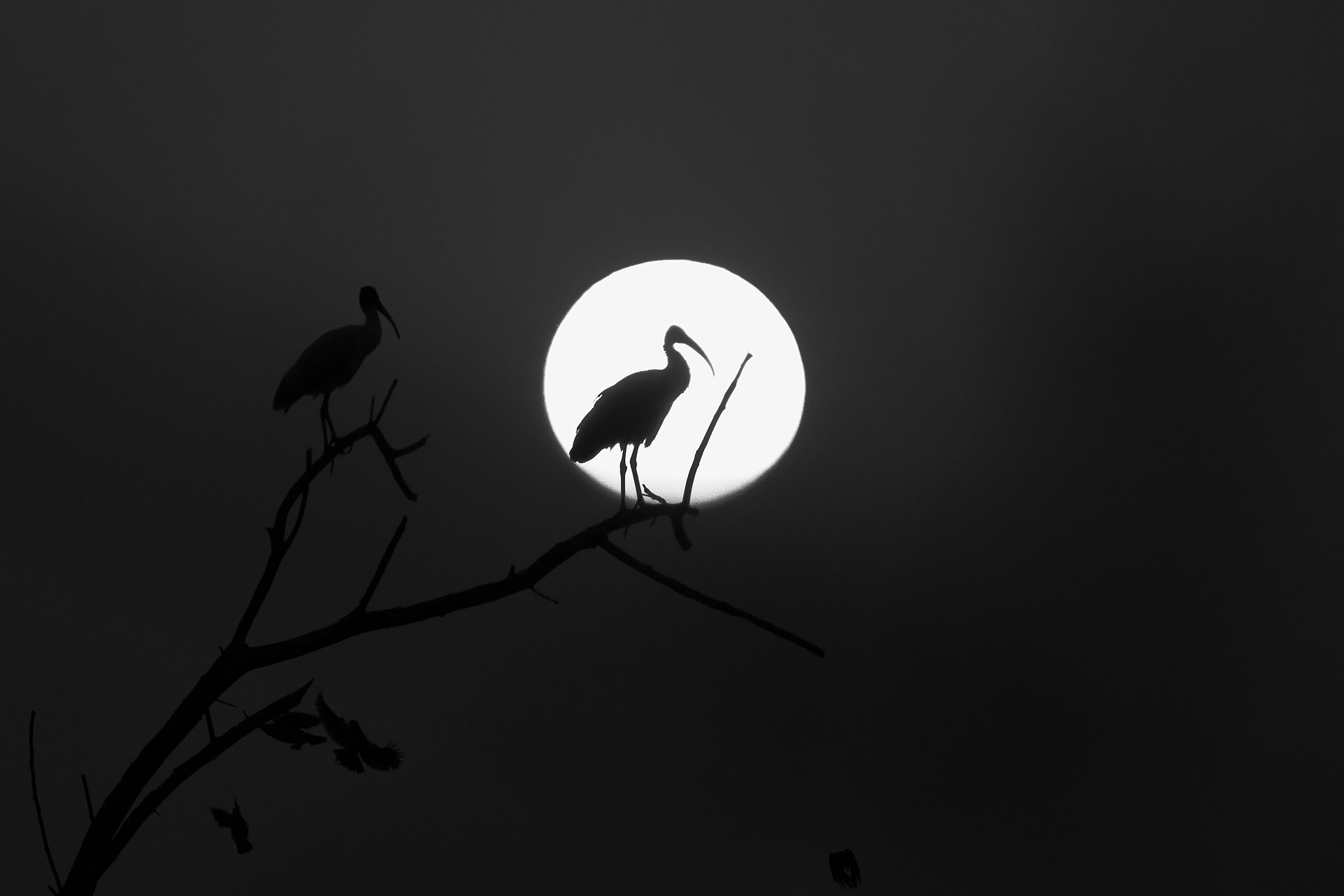 First day without much planning and being not a photography day, saving the camera battery & memory card for next day, I ended up with 1800 photos (!) before I left the park at 6 pm to Agra back.
Next day, weather was great when started from Agra at 7:20 am and reached Bharatpur by 8:30 am and started birding.
Found peafowls at a temple, which was my closest encounter when I had a camera with me. Spent half an hour with them, they were occasionally disturbed and left the place because of visitors.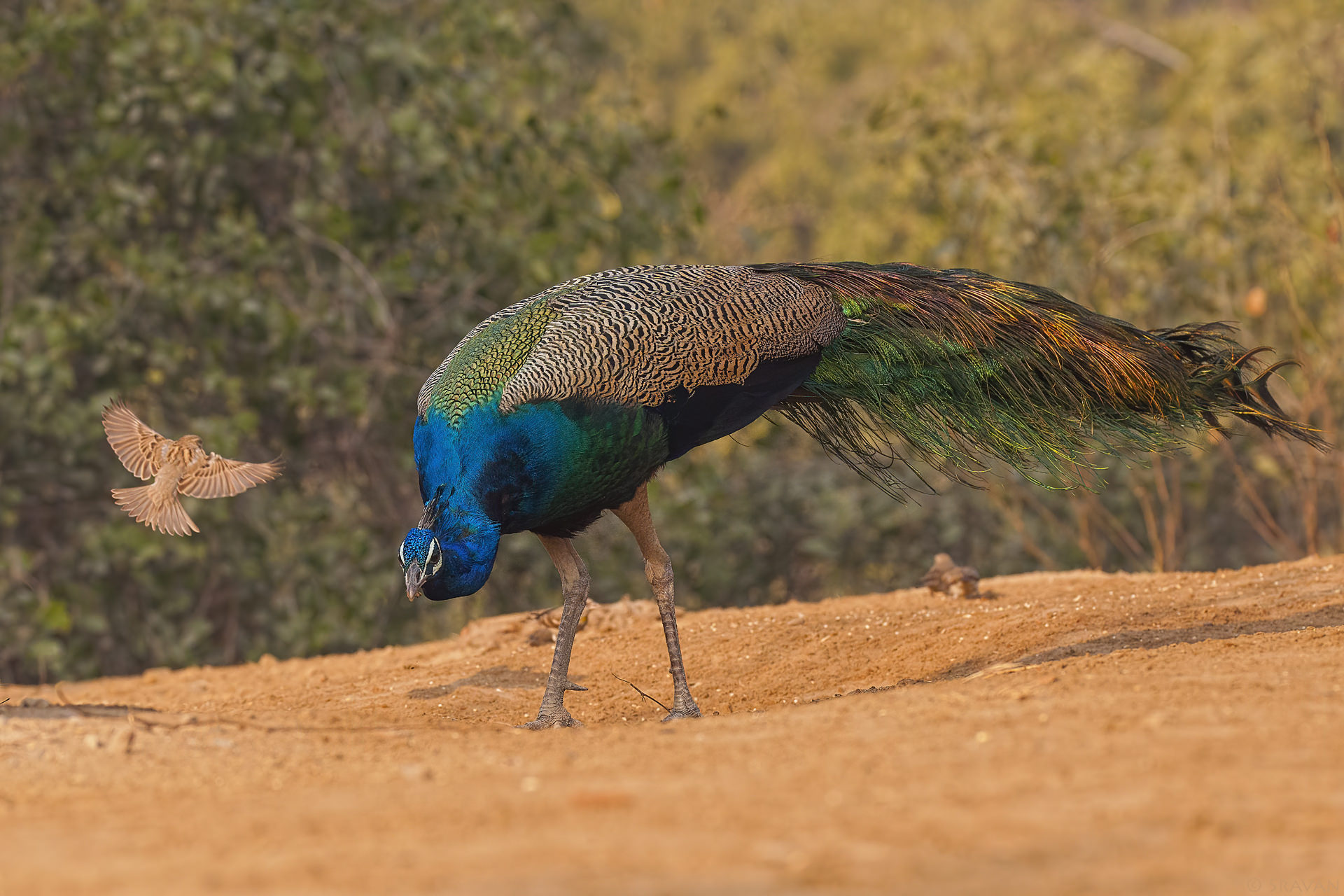 Then again heard that the Sarus Cranes were back and were close enough from the main road. So we headed for them and spent close to an hour with them before my camera battery was dead. I neither carried a spare battery nor a charger to charge it as I had a battery pack with 12 Duracell batteries. Unfortunately these did not work as expected and my day became challenging as I had to remove the battery compartment after each shot. I recollected my film camera days and followed the core principles of photography, "Plan and Shoot" not having the digital camera luxury.
End of the day when I looked back I shot around 70 photos after my battery was dead compared to my previous day's 1800!!!
The below are few from plan and shoot concept in digital era 🙂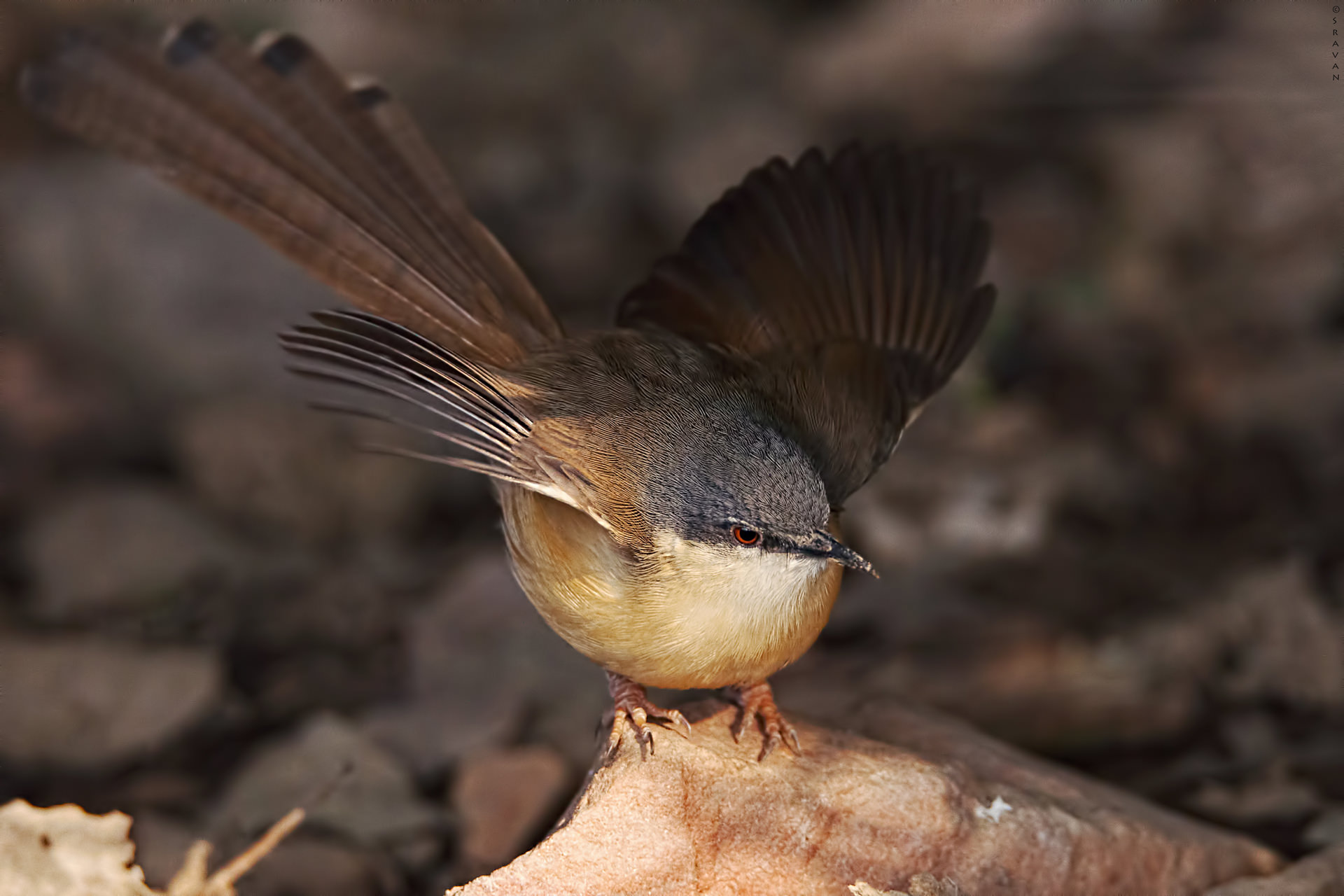 Interestingly the bird activity was pretty low compared to the first day and I conclude that when the weather is hot the activity would be low! So this also adds to the lower number of frames on the second day. I opted for boating to see Gray Nightjar as I found bird activity was low as well having challenging time with batteries.
Boating costs Rs. 300 for individual trip and about Rs 75 when shared, I opted for an individual trip due to time constraint.
After boating at 4:30 pm I started back to Agra without waiting for the sunset or further birding as the opportunities for photography were far less compared to the previous day and also had some important work at Agra where I can utilize the rest of the time.
I paid the guide charges and all other expenses like food, entry fee etc to Birendar and bid farewell to this world heritage site at 5:15pm.
Few words about the guide:
Generally a good trip is not possible without a good guide. I was lucky enough to get a good guide who is not only knowledgeable about the subjects and place but also the timing. Mr. Birendar who was my guide had his own Rickshaw for transportation within the park.
He assists his guests in almost everything (that's required before/after we enter into the park) like
Entry tickets
Food arrangements (Breakfast/Lunch/Tea) etc
Few things like getting any local help (camera repairs, battery charging, purchases, arranging any facilities needed for the taxi drivers etc)
Extremely supportive in field
He was talking to me about the renowned photographer's in India whom he frequently guides and told that he enjoys a lot working with Mr. Ganesh H Shankar and also shared his feelings about CNP and INW websites!
The only thing that I was not very comfortable with Birendar was that he forces sometimes to take photos and gets upset when we don't. I can understand his efforts in getting the things but ultimately the photographer should have the creativity and should know when/what/how/capture a moment or not etc. Otherwise he is excellent.
Few things to note:
1. Minimal focal length required for photography – 600mm and above for closeups or Wide angle lenses for land/animal scapes
2. Few places require 1200mm effective focal lengths for close shots
3. Few water bodies are not accessible for close shots
4. Few areas are not supportive for ground-level shots
5. Majority of the times Light would be good so no high ISOs are required except shady areas where ISO 3200 is handy (below one)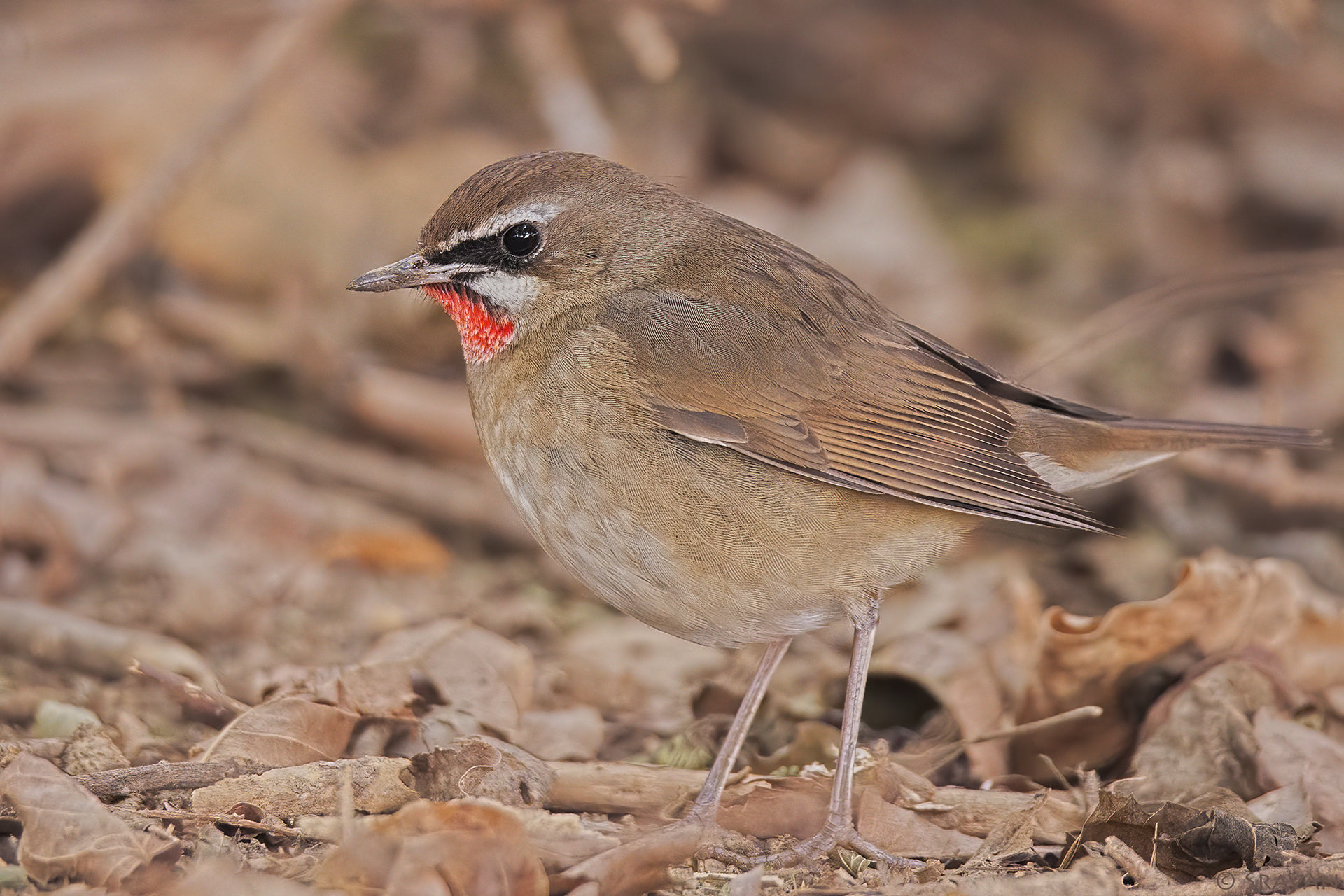 6. Bird activity is more in colder weather
7. Lot of opportunities for Action shots (Flights/Hunting/Feeding/Attacking etc), so better be prepared for that.
8. Birds come as close as 1 Feet and Mammals around 3 feet on multiple occasions at many places.
9. Morning and evening light should never be missed, better to be in the park when the park opens
10. Sunset is another thing that should not be missed in bird's backdrop
11. Better to have warmers handy when visiting in winters
12. Camouflage clothing is always preferred with a Camo hat/cap
13. Keep tripod handy (typically carry and keep it in rickshaw), may need it for early morning/late evening photos
14. Better to shoot sunset photos through Live View/Electronic View finder to avoid risk to eyes
15. Waterproof shoes/sandals may help while walking on water body edges
16. Be careful when walking along the road next to thorny bushes
17. Carry plenty of water and do not throw any plastic/covers in the park
18. Be little careful from the grazing cattle in the park, they may snatch your food bags!
19. I felt park is little more secure than I expected, where we can leave our belongings including lenses unattended for a little while
(due to the fact that other rickshaw people knew your guide/rickshaw and some or the other guide will be roaming around)
20. Never trust Alkaline batteries for Camera Grips, NiMH in India are reliable, a big lesson to me
21. Water bodies are not much cleaner and clear hence taking photos of water birds in water would be tricky
To conclude, Bharatpur is a very nice place to visit especially in winters (when there are good rains that year) and should plan spending around 3 days a minimum.
Please find other images from this & other trips as well
Thanks for your time. Have a nice day.
Sravan