After a long research and getting loads of information from many I had finalized Little Rann of Kutch (LRK), Greater Rann of Kutch (GRK) and Jamnagar trip for about 2 weeks in December 2015.
Mr Rajendra, fellow INWian and my Nephew joined me in this trip from 23rd Dec 2015 to 3rd Jan 2016.
It went tough on bookings as majority of the resorts were already booked so we had to compromise on few things like accommodation, dates etc.
We booked Bhavna Resorts in LRK for 3 nights (Average Guides for Wildlife enthusiasts, Very good rooms with manageable food)
Kutch Fossils in GRK for 4 nights – (Excellent Guide, average rooms but Excellent food)
Hotel President in Jamnagar for 2 nights – (Decent Guide we had, Excellent accommodation and Very Good food)
A summary before a long story:
Provided a very good rain fall that year at these places,
| | |
| --- | --- |
| Little Rann of Kutch (LRK) | Not Recommended |
| Greater Rann of Kutch (GRK) | Highly Recommended |
| Jamnagar | Recommended |
LRK
We landed in Mumbai on 23rd Dec and took a train from Bandra which goes to the nearest railway station to Padti, Viramgam.
We reached around 8:30 a.m. as the train got delayed by an hour and a taxi from Bhavna Resort was waiting for us.
Prashanth ji, who runs this resort was very kind in arranging all the transportation during our stay, it was a great support.
His hospitality was also very good. Food at the resort is authentic Gujarati style which was manageable. Rooms are clean and air conditioned.
Our first birding trip started at 4 pm to Bajana, we were already late by an hour despite we were free from 11 a.m. spending all the time in and around the resort.
It was a very disappointing trip, adding to that our vehicle broke down while returning to resort but luckily another one was arranged.
We informed Prashanth ji over dinner to arrange a better Guide for the rest of the trip. He was kind enough and considered our request.
After first few bird safaris we realized the reality of LRK
LRK is an Ocean of Dust, we must cover ourselves completely and the Camera & Equipment need special care
Due to open Jeep Safari's the dust issue is magnified multifolds, to avoid this dust and cold wind (in winters) Ninja Caps (which covers everything but eyes) are mandatory to have
Gloves, Warmers and Socks are mandatory in Winter
Better to use Sun glasses for eye protection from dust & wind
Need to carry lots of water, resort also arranges
The worst part is travelling a minimum of 150 kilometers (100 miles) per day yet chances of spotting Raptors is a big challenge. Getting good images is purely luck.

First day we travelled around 60 kms to Bajana
Second day we covered Taragoda and Oodi which is about 150 KMs in total
Third day we covered Zinzuwada, Osaraj and Bajana in the evening which is around 300 KMs !!!

There are few places where Harriers can be found but they are found only during sunset where light is the biggest challenge, high ISOs 3200 and above are a must.
The loud noise of our Jeeps scared away the wildlife both Birds & Mammals at many places, realized Petrol vehicles were ideal
Finally it's all dry land with thorny shrubs at some places
We felt the amount of effort VS the returns in LRK is not justified. So we cancelled our 4th day morning birding safari and started to GRK in the morning itself by 7 am on 27th Dec.
We were unable to find the main attractions of this place or photograph Short Eared Owl (a glimpse), Mac Queen Bustard or even Desert Fox (lots of missed opportunities).
High ISO shots (ISO 3200) of Harriers, difficult to approach near with a Jeep due to the huge noise the jeep makes.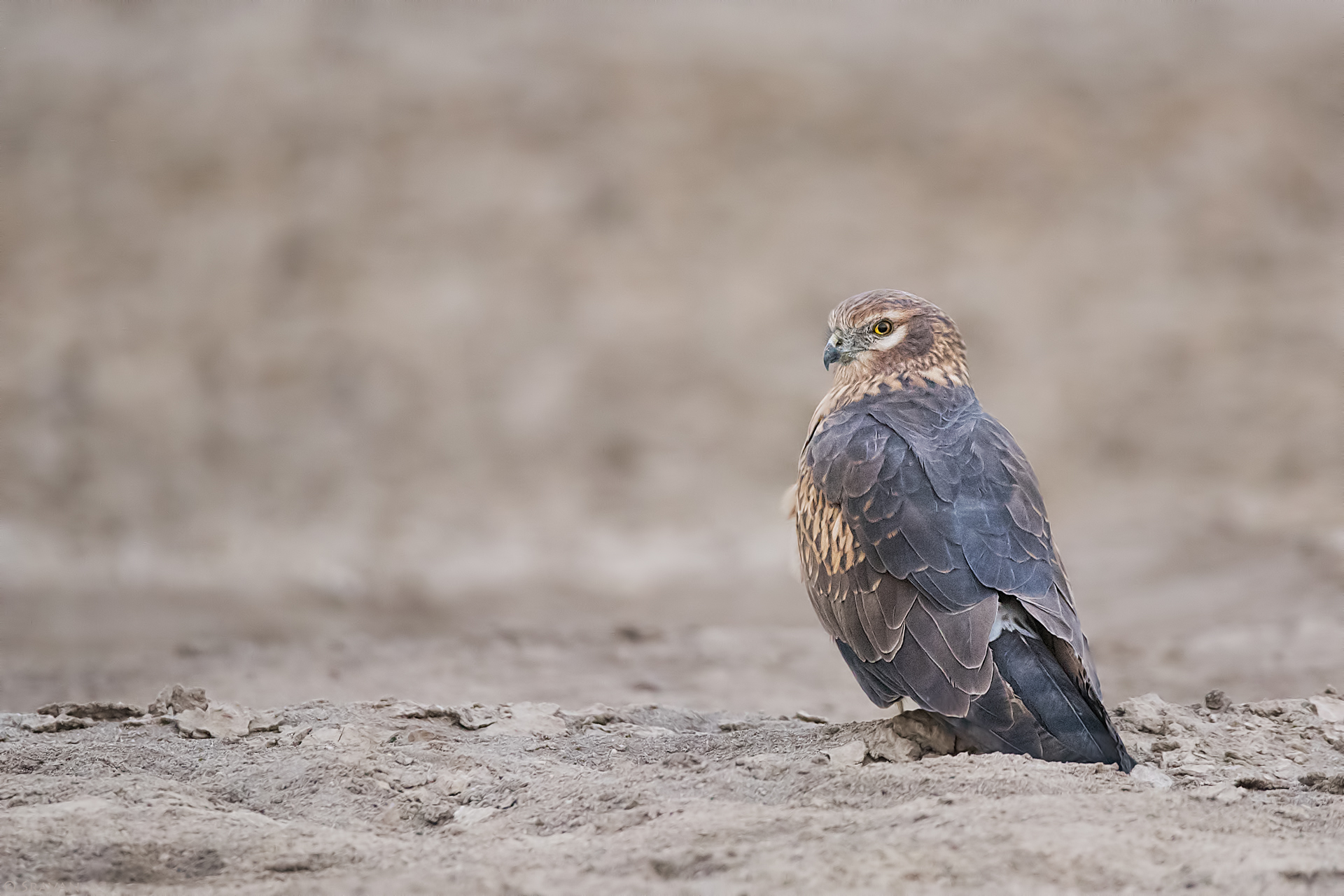 Below list of birds were first timers to me.
| | | | | |
| --- | --- | --- | --- | --- |
| White Wagtail | Common Babbler | Desert Wheatear | Desert Lark | Crested Lark |
| Hoope Lark | Griffon Vulture | Imperial Eagle | Greater Flamingo | Lesser Flamingo |
| Merlin | Iris Bill | Pallid Scops Owl | Pied Avocet | Northern Shevrolet |
| Common Teal Duck | Dalmatian Pelican | Ruddy Shelduck | Greylag Goose | Ferruginous Pochard |
GRK
We reached GRK at 2 pm by road thru Bhuj. The roads were excellent. We had a good lunch and started for Birding at 4 pm to watch resident birds.
It was not so exciting with no luck returned to resort by 7 pm, relaxed and planned for next 3 days birding.
We covered
Chari lake
Banni Grasslands
Naliya
Mandvi
Nakhatrana
Mandvi was rocking and had the best time, Naliya was disappointing without Indian Bustard sightings 🙂
All the places at GRK were very good and we could approach the birds carefully and as a guide, Mr Vikramsinh Sodha was "outstanding", the same applies to his hospitality.
Enjoyed GRK stay to the core and we were very happy with the decision we made to spend the maximum time here.
GRK is a great place to get good photos of Indian Courser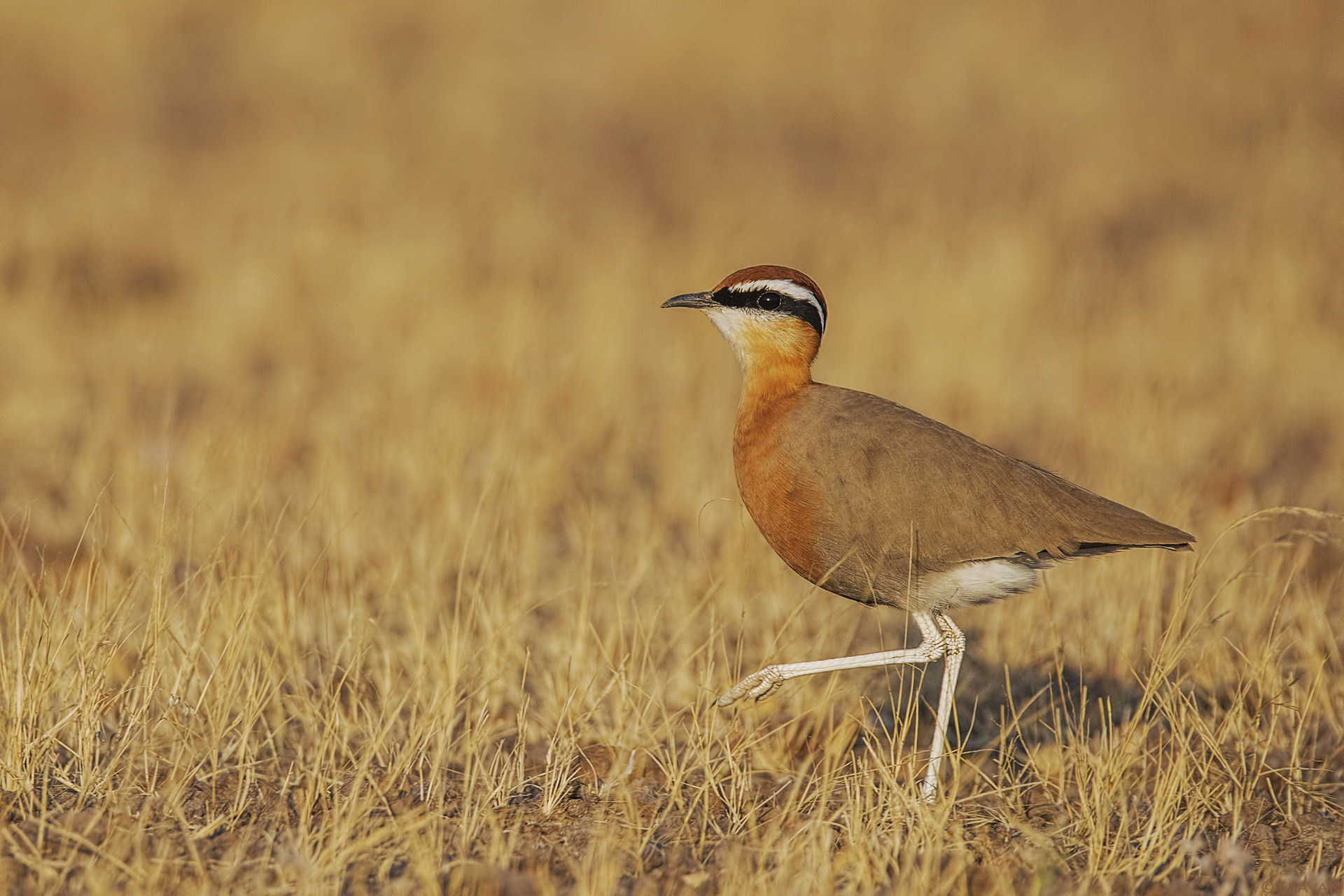 Approaching Harriers in GRK is also a challenge, Bangalore is far better to photograph these raptors 🙂


Below list of birds were first timers to me.
| | | | | |
| --- | --- | --- | --- | --- |
| Indian Courser | Variable Wheater | Common Crane | Red Tailed Wheatear | Tawny Pipit |
| Grey Hypocolius | Blue Throat | Rufous Shrike | White Throat | Steppe Eagle |
| Citrine Wagtail | Great White Pelican | Dunlin | Sanderling | Crab Plover |
| Oyestercatcher | Western Reef Heron | Pacific Golden Plover | Common Redshank | Palla's Gull |
| Yellow Legged Gull | Heuglins Gull | Gull Bill Tern | Caspien Tern | Whiskered Tern |
| Black Tailed Godwit | Kentish Plover | Eurasian Wryneck | Black Francolin | Stoliczka's bushchat (White-browed bush chat) |
| Long Legged Buzzard | Eurasian Hobby | Great Toed Lark | Indian Bush Lark | Indian Nightjar |
| Ruddy Turnstone | | | | |
Western Reef Herons and Shrikes are easily found.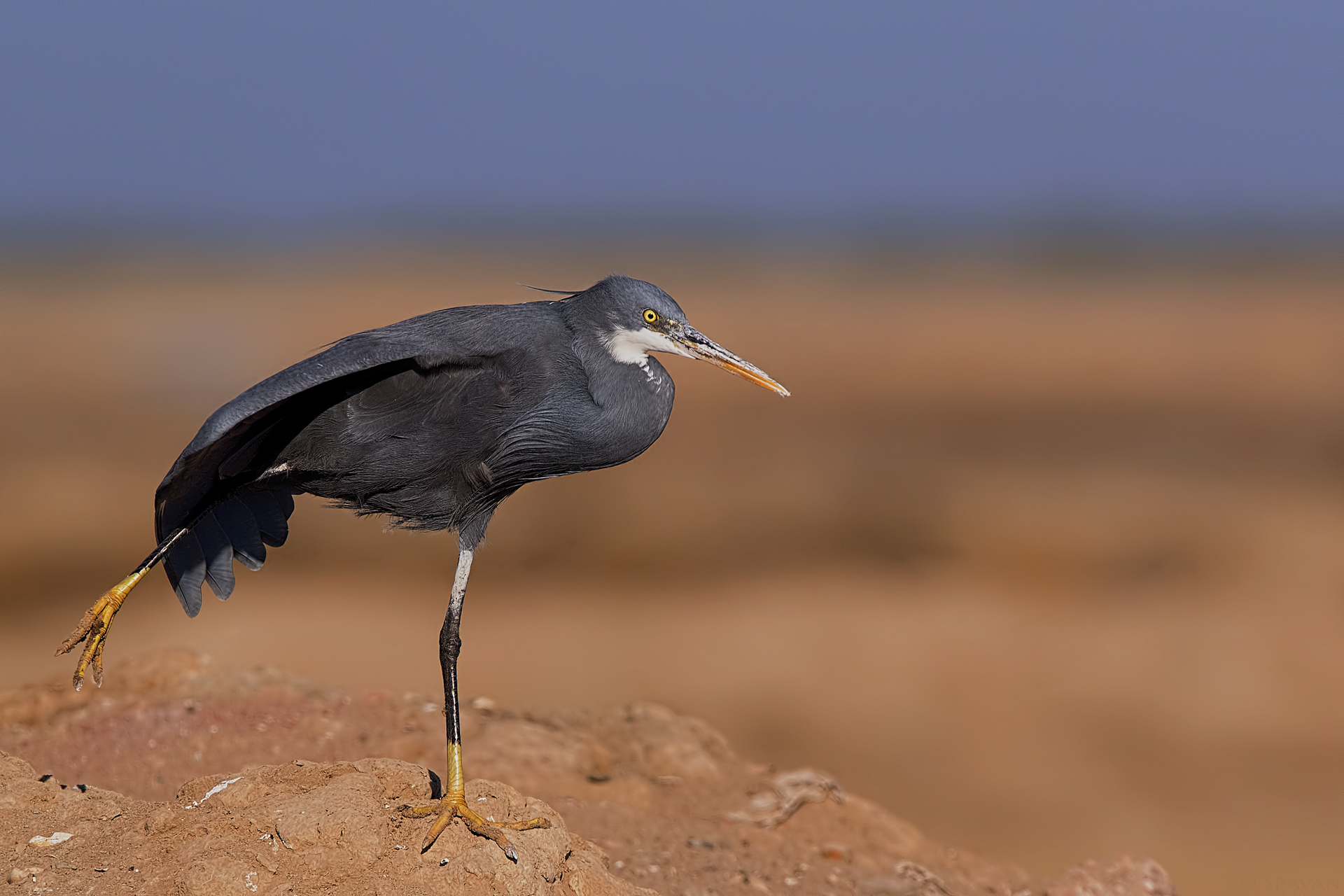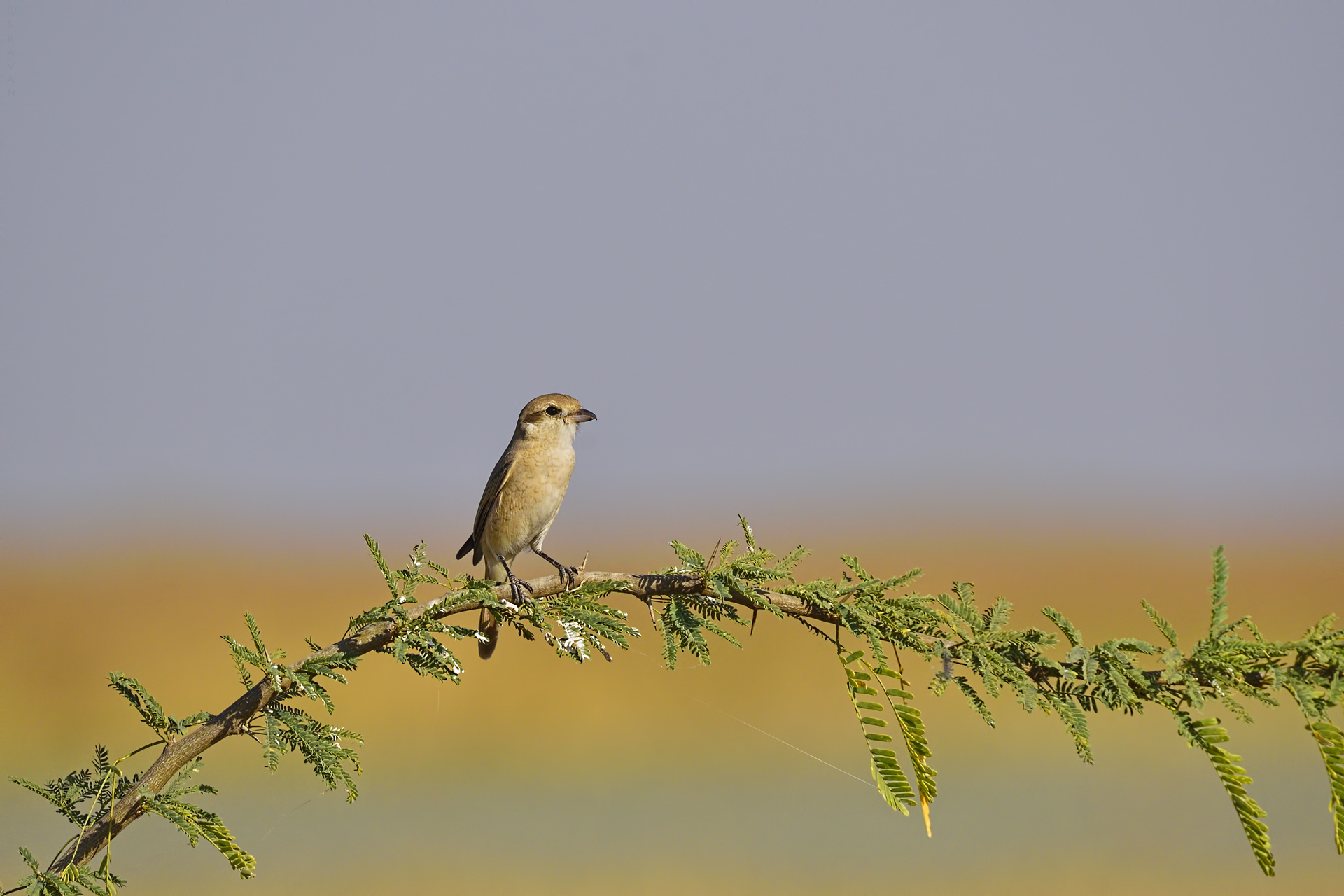 The main difference between LRK and GRK was, birding happens "on the drive" in LRK whereas we travel to a place and do birding at GRK.
At LRK, we used to return to resort after morning safari whereas in GRK we were returning only in the night.

Jamnagar
After a great time at GRK, we headed to Jamnagar on 31st Dec post lunch. We reached Jamnagar by 8 pm by taxi.
Mr. Chirag (Chiku) had made all our arrangements, a nice person. We had a quick discussion with him about the birding plans and retired for the day with no celebration on 31st Dec 🙂
Two days of birding was good and covered Marine National Park in Gulf of Kutch too.
Below list of birds were first timers to me .
| | | | | |
| --- | --- | --- | --- | --- |
| Nothern Pintail | Sand Lark | Long Billed Pipit | Terek Sandpiper | Slender Billed Gull |
| Gretaer Sand Plover | Lesser Sand Plover | Great Knot | Broad Billed Sandpiper | Ruff |
| Red Turtle Dove | Grey Plover | Brown Headed Gull | Black Headed Gull | Common Pochard Duck |
| Mallard Duck | | | | |
Interestingly, I don't even know that there is a bird called "Sand Lark" which was the first one I photographed in Jamnagar.
The best place for birding in Jamnager is Lakhota Lake, next time I will definitely plan a full day birding there.
Lakhota lake made me realize how sharp Sigma Sports 150-600mm lens is at f/9 (Below image).
After almost 12 days of exclusive birding, on 3rd Jan 2016, we traveled to Rajkot post morning birding session to catch our Bangalore flight, ended our tour.
Over these days, I shot 9,800+ photos which were majorly record shots.
Below are few images (ADOBE RGB color profile) which I was able to process in 11 months time 🙂
All the images were shot with Nikon D750 Camera (my kind cousin lent me for this trip) with Sigma Sports 150-600mm lens.
Thank you very much for your valuable time, please correct me the IDs of birds which are incorrect. I am very poor at identifying these aquatic birds 🙁
Have a great time.
Thanks,
Sravan