This is a long post about my experience with Nikon D500. First I start with Summary for those who have a little time to go through the entire post.
Please note that the photos posted in this review are processed with Adobe RGB color profile, not sRGB.
Quick Summary
Pros
Outstanding Image Quality with great tonality and Colors for a DX sensor
Printable card size images even at ISO 1 Lakh (102,400)
Usable till ISO 8 Lakhs (819,200) for inspection/record
Excellent Auto Focus even in challenging light (with Center focus point)
Outstanding 3D tracking even in very low light. I have never seen this kind of a Speed in tracking too.
10 FPS with great buffer even on 95 mbps cards with no interim auto focus issues
Almost instant focus in majority of the situations even with Nikon consumer lenses
Improved Auto Focus (AF) in Live View with Touch focus and capture
Excellent Auto White Balance Performance, produces colors very near to the actual scene
"Spot On" exposures. No Negative Exposure compensation is required in general
Interestingly I found Matrix Metering is usable and exposure are very good for the first time compared to other Nikon cameras I have used
Beautiful Skin Tones are produced in general, even better with excellent skin texture when paired with lenses like Zeiss Otus/Milvus
Tack Sharp shots even with Kit/Consumer lenses. Good it lacks Low Pass filter
Another great feature to set ISO separately for Flash, no link to general shooting ISO setting
4K Video is crisp and awesome for Amateurs like me, 4K footage is far more superior to Full HD when viewed on high resolution monitors
Wide Spread focus points are very helpful in composing the images quickly
Very sensitive shutter button, optimized for speed
Articulating LCD gets you the photos where no other fixed LCD cameras can capture in reality
Exposures with Flash are also reasonable despite the options in the Menu are limited
Flicker Reduction implementation is outstanding and produces great images indoor under different lighting conditions
Electronic Front Curtain, a good feature, saved me multiple times
Electronic VR for non 4K videos is also a good option but tripod is always preferred for video shooting
Audio quality from the internal mic in the Videos is outstanding
Illumination of rear Buttons is a helpful feature when shooting in dark environments especially for night photography in forests
Remote triggering the Camera through Mobile is another good feature though very slow
SnapBridge is an Incredible feature though majority of the people complain. It saved me multiple times
None of the lenses I have used till date required any calibration.
Excellent grip too
Cons
Big Problem: "Dancing Focus Points" in AF-C mode in Portrait orientation
Issue with Focus Points: Outer Most Focus Points are Very Unreliable, as per my experience they worked in around 10-15% cases.
Focus tracking fails generally with busy backgrounds but retains well with distracting foregrounds
25 Points AF fails more than other AF modes in acquiring and retaining focus in AF-C
Another Bigger problem is, no dedicated metering switch like Nikon D800E.
Also metering button is moved to left and both the hands must be involved to change the setting each time
Battery discharges pretty fast in cold climate (<18 Degrees Celsius), otherwise also battery life is shorter only
The top projection in the grip hurts fingers badly, wish a softer material is used and a bit curvy too
Live View Operation using Hand held is a challenge compared to operating on a Tripod
Wish there is a Flash Shoe cover supplied like other Nikon DSLRs
Wish the ISO button has an option to set the Maximum ISO value for Auto ISO than Minimum ISO value, applicable to all Nikon DSLRs
Working in Manual Flash mode is a challenge and not many Flash configuration options are available
As usual useless menu/custom setting banks in Nikon D500 too. Few things can be configured but no where near to U1, U2 settings in usability like few Nikon cameras
In Depth
Now let's see in detail what Nikon D500 is all about.
Image Quality
ISO Performance (With respect to Visual Noise)
There was huge debate everywhere on the ISO ceiling of Nikon D500 when announced. Thereafter too many samples and comparisons were posted too.
But I personally did not find any conclusion on where exactly this stands compared to other cameras where I can get better idea on ISO performance.
So I personally conducted few tests myself to get an idea against Nikon D750 a Full Frame camera which I occasionally use.
My tests answered all my questions.
RAW file Image Quality of Nikon D500 is Exactly Half Stop Behind Nikon D750 at all ISOs from ISO 400 to ISO 51,200.
This is a great accomplishment for Nikon, not a full stop difference when compared to one of the best Full Frame cameras on the market in this area.
ISO Performance (Usability stand point)
Images either imported from Adobe Camera Raw default settings/ViewNX-i with low High ISO NR photos can be printed at 10×15 inch at ISO 16,000. No additional Noise reduction is required.
Images can be printed at 10×15 inch with Noise Reduction till ISO 40,000
Images can be printed at 8×10 inch with little Noise Reduction at ISO 51,200
Images can be printed at 4×6 inch with little Noise Reduction at ISO 102,400 (A big Wow! That's it.)
Below Images are Out of the camera JPEGs with In Camera Noise Reduction Set to "Low" and no other post processing performed.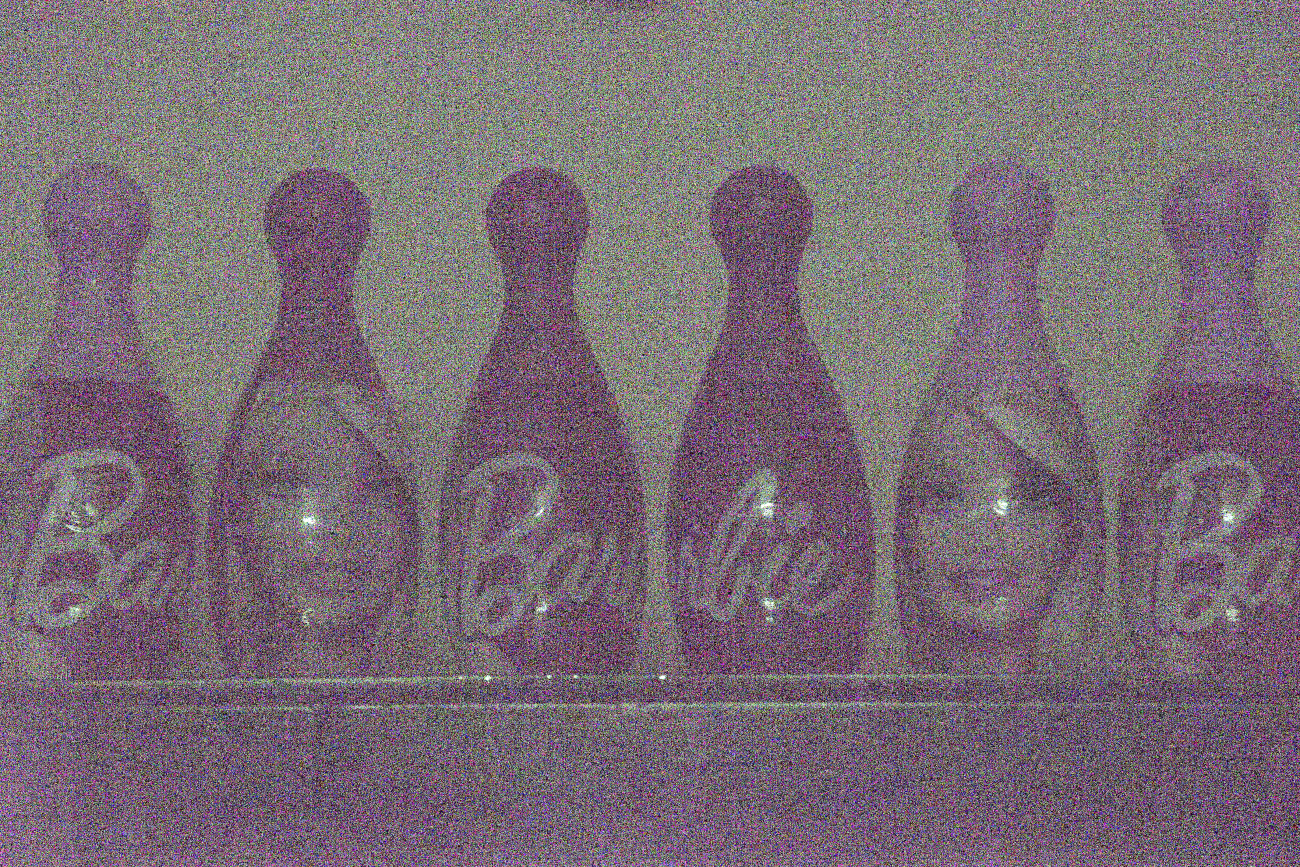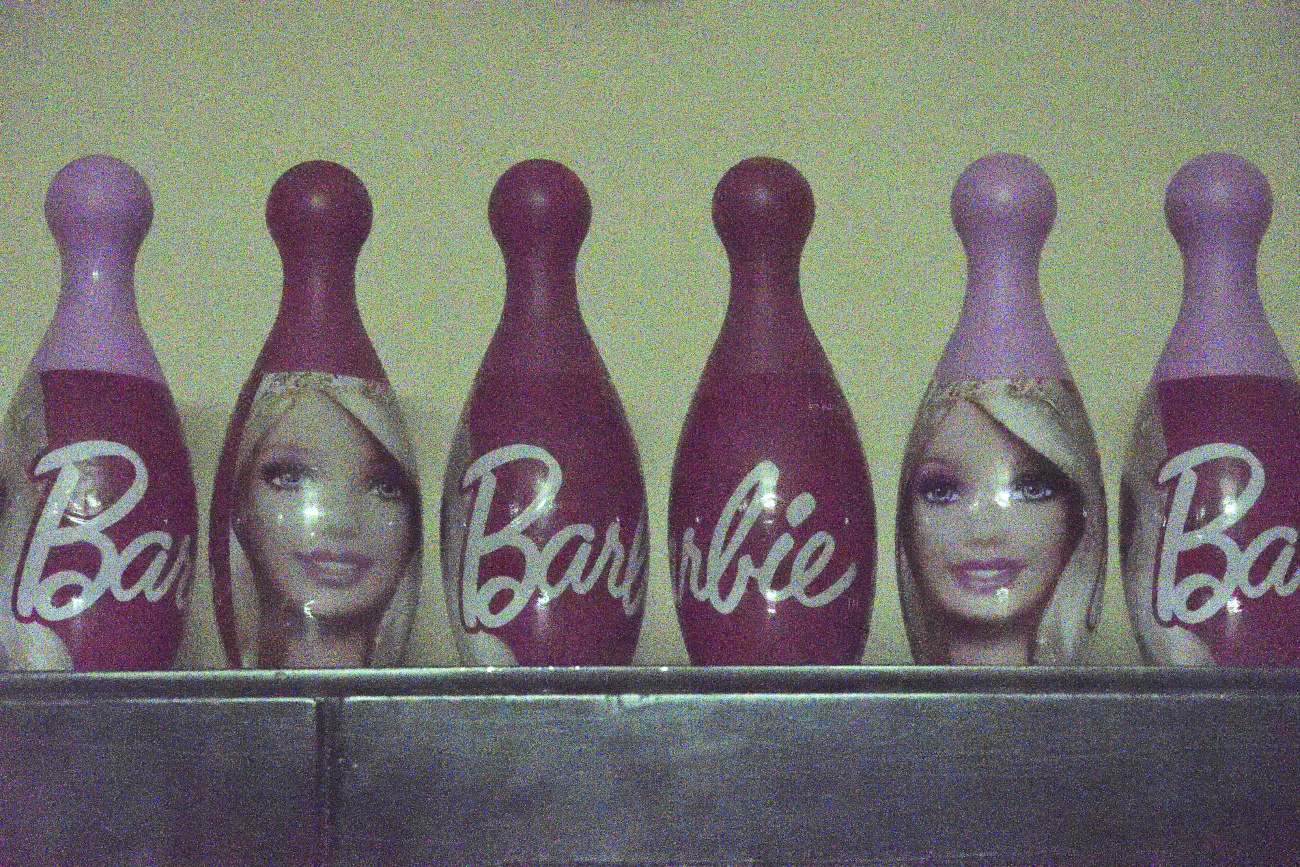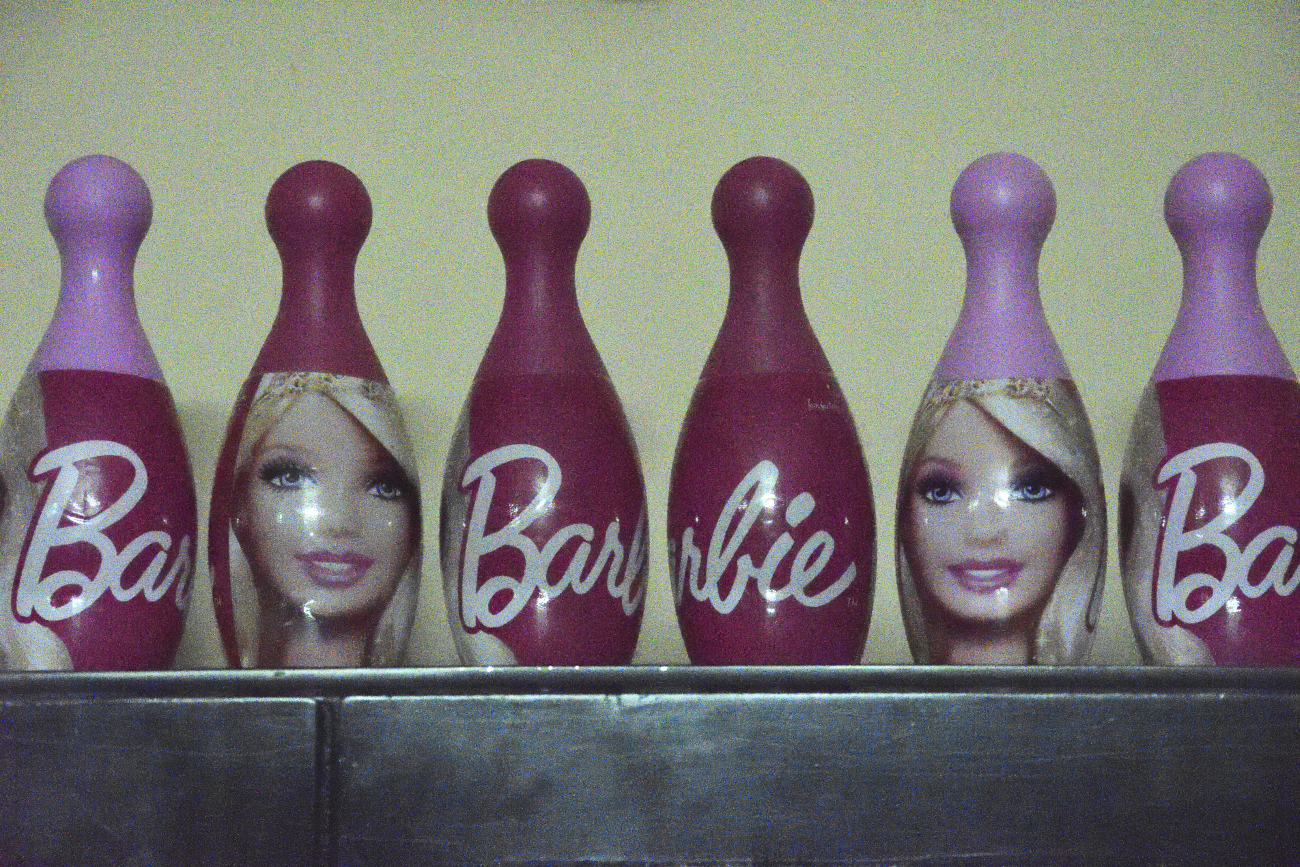 Image Sharpness
There is only one answer: Tack Sharp.
Thanks to Nikon for not including the low pass filter. This is one of the strongest reasons I bought this camera otherwise I wouldn't have.
This was the same reason earlier I bought Nikon D800E instead of Nikon D800.
If anyone has any complaints on Image Sharpness then they have to understand their Lens and may need Lens calibration.
That's all about it.
Tonality
The image tones of Nikon D500 are simply fantastic. Hence the overall look is very good even at very high ISOs.
Nikon D750 does not produce these kind of smooth tones compared to Nikon D500.
I have shot ~20,000 images on each of these cameras in different genre from Portraits to Wildlife.
Dynamic Range
Nikon 500 has excellent dynamic range especially at High ISOs and very High ISOs. I really wondered seeing the details I recovered in the range from ISO 16,000 to ISO 102400 without introducing much noise.
This was a total surprise. At lower ISOs as everyone knows and like every other review mentioned, Dynamic Range is very good but still not as good as Nikon D800E.
Exposures
Exposures at default 0ev on Nikon D500 at majority times are Spot On. No exposure compensation is required for any general shooting/scenes.
On side by side comparison with Nikon 750, Nikon 750 yielded me +0.3 ev more exposure with little more highlights blown out compared to Nikon D500.
So one needs to set -0.3 ev while shooting with Nikon 750 to get correct exposure. That effort can be avoided with Nikon D500.
Post Processing
Unlike Nikon D750 RAW files, Nikon D500 files respond very well to post processing. I know this opens lot of questions to me, how?
The reason is simple. Nikon D500 images are Tack Sharp not soft as Nikon D750 (yes, compared to Nikon D500 with same lenses and also in similar environment).
So with Sharp images, Noise reduction becomes easy and correct exposures of Nikon D500 also helps in recovering highlights as well as shadows equally.
Better Tonality adds to it too. Nikon D500 post processing response is very similar to Nikon D800E files than Nikon D750 files.
Auto Focus
Nikon D500 focuses instantly in every focus mode that's available in camera except in extreme low light.
It supports Auto Focus upto -4ev with center focus point, all other focus points are sensitive upto -3ev.
Outer most focus points are the only ones which are not reliable at all, all other focus points locks almost instantly with focus.
The above is also true with fast lenses, not specific to slow lenses (considering new AF and cross points layout).
AF-S
Basic & Simple AF mode which works very reliability.
Center focus point (with -4ev) works perfectly with instant focus in extreme low light also.
So focus and re-compose works good for extreme low light photography.
AF-S is very dependable for non-action photos. But below one is frozen with AF-S mode only.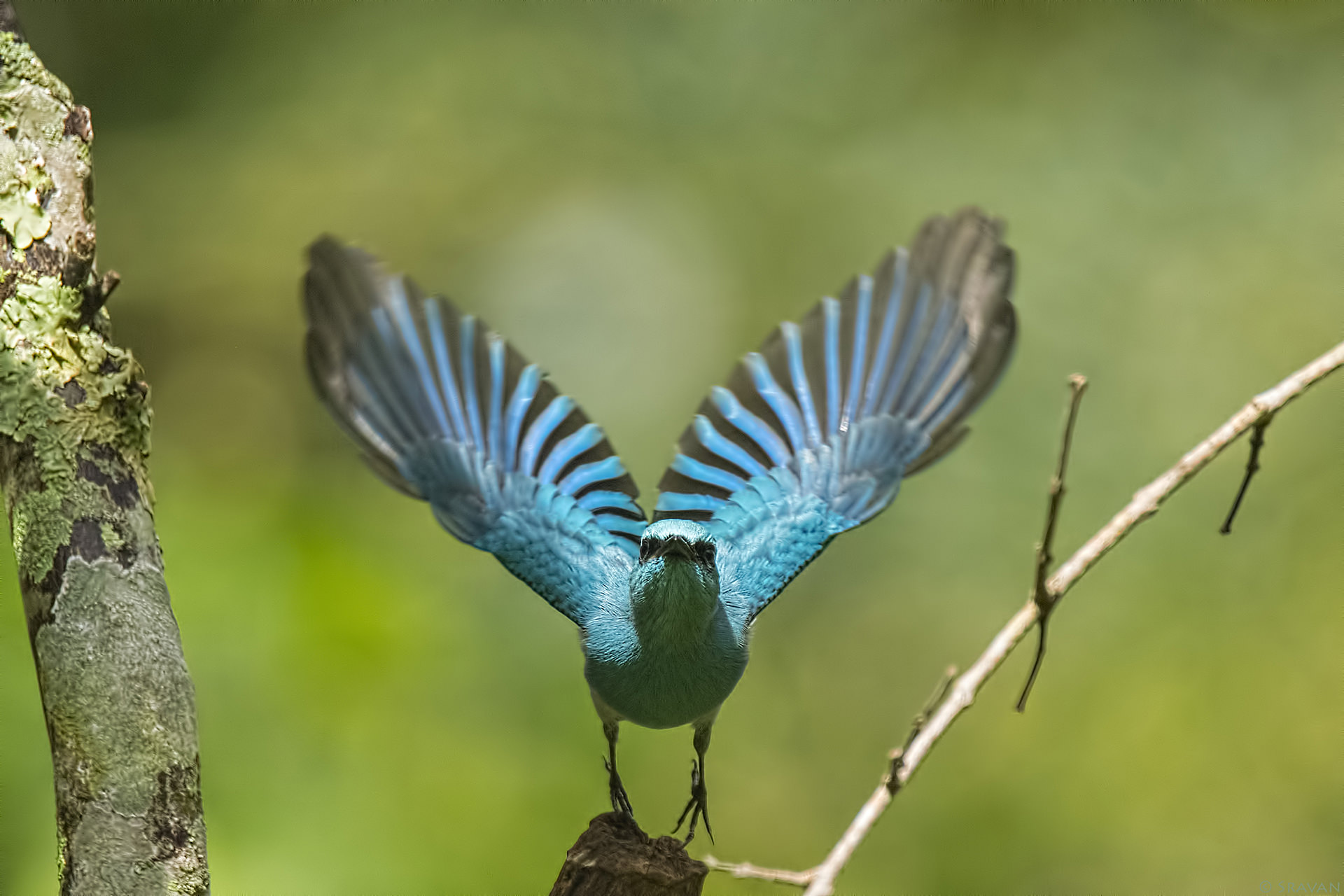 AF-C
Excellent tracking and Locks the focus and never loses in continuous shooting (10fps) unless encounters a busy background.
This typically means, all the 10 photos shot in 1 sec at 10 fps are in perfect focus in general.
Wildlife: As said above. With busy background the tracking loses quickly and takes time to regain but no issues with foreground elements anytime.
Outdoor Sports: My hit rate with a 18-105mm Kit lens is almost 997 shots out of 1000 were in perfect focus where those 3 misses were where I experimented a little.
Busy background does not matter much in sports. Hit rate is almost 100% only.
Group-Area AF
I had a lot of expectations when I saw this new AF mode in Nikon D750. I tried it on variety of subjects.
This works good for kind of architecture or the plane of focus is well defined like some Landscapes/Cars/Flights etc
I had to abandon it for my style of shooting for the reasons
When critical focus is required at one point like focus on just "Eye"
Applicable to Wildlife (Birds, Mammals etc) and Human Portraits etc
Subject with busy background where one of the assisting focus points is falling out of the subject
We can't select outer most focus points
Confusing as the center focus point which is actually focusing is not displayed!
Another option to display the assisting focus points as dots than squares also not addressing above
The above are also applicable to Nikon D500.
Video (For Amateurs)
4K footage out of the camera are Crisp & Outstanding for all the general use.
Outstanding Audio quality like Nikon D800E, not like Nikon D750.
No rolling shutter effect either in 4K or Full HD footage even in low light
Videos in low lights are also awesome
One can configure the settings using Nikon Picture Control which is very good option.
ISO also can be configured separately using Auto ISO
There are lots of configurations/customization available for Video settings.
Canon 7D MK2 Vs Nikon D500
(real time, in the field, with real wildlife action)
The below is not a Canon Vs Nikon debate but performance comparison in challenging situations in the Field when shot side by side.
This is not a side by side camera specification comparison too.I would suggest not to judge any camera/lens by their specifications alone.
Nikon D500 has more keepers than Canon 7D MK2 when shot side by side wrt missed focus in 10fps continuous shooting.
Canon 7D MK2 missed focus occasionally (~40%) but Nikon D500 didn't. Nikon D500's every image was a keeper.
In the above comparison, very interesting point to note was that Canon 7D MK2 was paired with Canon 600mm IS2 prime lens whereas
Nikon D500 has Sigma sports 150-600mm, which is unfair to Nikon D500 :-p
also Canon 7D MK2 with Canon 600mm IS2 is on a Gitzo tripod with Wimberley Gimbal head and
Nikon D500 with Sigma sports 150-600mm was shot handheld, which is again unfair to Nikon D500!
There were a total of 2 other instances where Canon 7D MK2 was head-on with Nikon D500 in Wildlife safaris where
in all the 2 instances Canon 7D MK2 was a total failure and was unable to even focus in that low light where
Nikon D500 was capturing at 10 fps. I was the only person who were able to shoot with Auto Focus and
no other Canon camera too was able to fire a single shot.
Nikon D500 has better dynamic range to work and Canon 7D MK2 introduces strong pattern noise while lifting the shadows which I wasn't happy with.
Nikon D500 has more than half stop visual noise advantage especially shooting from ISO 1600 and above
AF of Canon 7D MK2 completely failed in few specific scenarios which is even worse than my Nikon D90 (yes D90).
Repeated the test around 16 times to confirm this.
Though Canon 7D MK2 has better AF in Live View, it's not an articulating screen with touch focus & capture.
Few images are "simply impossible" without a tilt screen.
I was shooting few images where others just packed up their gear. They just have to admire at others images with no other option.
Also with every inch above the ground when taking ground level shots the
POV changes.
Uniqueness will simply be missed sometimes if camera is not completely flat on the ground.
Workaround for the above is to dig under the ground. This is the ground reality :-p
Nikon D750 Vs Nikon D500
If a half stop more visible noise is not your primary concern then
Nikon D500 is a better camera though Nikon D750 is a Full Frame camera
U1, U2 setting are not available in Nikon D500 which are Nikon D750's most usable feature
Nikon D500 has advantages in below areas compared to Nikon D750
1/8000 shutter speed vs 1/4000 shutter speed of Nikon D750 which is helpful when shooting with f/1.4 prime lenses during day time on a sunny day
Default Flicker Reduction implementation in Nikon D750 is terrible but it's outstanding in Nikon D500 & Auto option is also available than just 50/60Hz options.
Sharper images
Better tonality
More responsive (ex. In Ch, the effort I put on shutter button for one single image in Nikon D750 results me every time 2 images in Nikon D500)
Better AF
10 fps
Wide spread focus points
Better Metering
Live view AF is faster and touch focus is again instant & captures image too
In Ch mode, I think Nikon D500 is one of those few cameras which captures two images in Live View with one shutter click 🙂 🙂
4K video
Very sensitive internal mic, produces excellent Audio quality in Videos compared to Nikon D750
Nikon D500 can shoot at ISO 102,400 and sometimes a life saver for Wildlife photographers which Nikon D750 can't do as in below sample image.
Nikon D800E/D810 Vs Nikon D500
Things are pretty clear here. All these are great cameras.
If speed is only you priority then go for Nikon D500, if not go for Nikon D800E/D810. If you can effort both you can be even more happier 🙂
Also, if you shoot wildlife "and also" regularly shoot in DX mode with
Nikon D800E/D810 then better to include Nikon D500 to your kit.
DX vs FX – At this point
Over the time quite a few things have changed.
Nikon D500 & Sigma is reducing the gap between DX and FX cameras.
Nikon D500 reducing the gap from it's Half Stop only visible noise Vs traditional One Stop and also
With it's superior AF and sharpness, reducing DOF to 1/3 stop!
Ex. whatever the reason I had to always stop down my Nikon 50mm 1.8G lens to f/2.2 to get sharp photos on Nikon D800E and Nikon D750.
But I am getting tack sharp images at f/1.8 with Nikon D500, no more need to stop down to f/2.2
Also Sigma is supporting DX line with fast lenses in recent times. So Nikon can't just push anyone anymore to FX to use fast lenses.
Ex. Sigma 18-35mm f1.8 DC HSM Art, Sigma 50-100mm f/1.8 DC HSM Art Lens etc.
Finally a word on DXOMark sensor results on ISO performance
DXOMark does not comeup with ISO performance score based on the visible noise.
It's strongly computed on SNR 18% parameter when touching at the score of 30.
This is how Nikon D5 is not better compared to quite a few cameras
though they have lot more noise.
So going forward it's better to ignore this parameter out of their sensor reviews.
Picture Stories @Real world and Handheld
Performance at ISO 40,000


Performance at ISO 25,600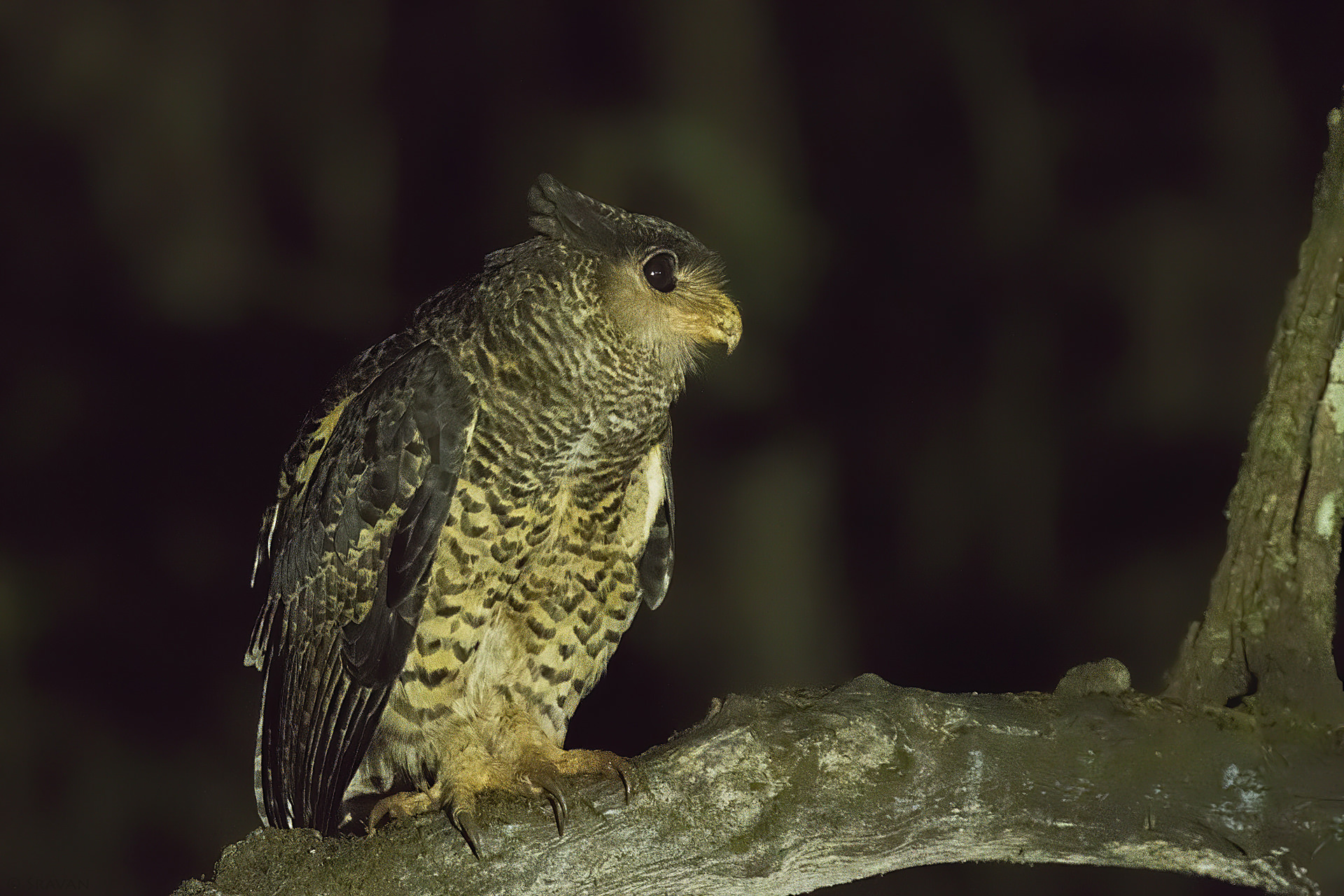 Details at ISO 16,000


Image Quality at ISO 6400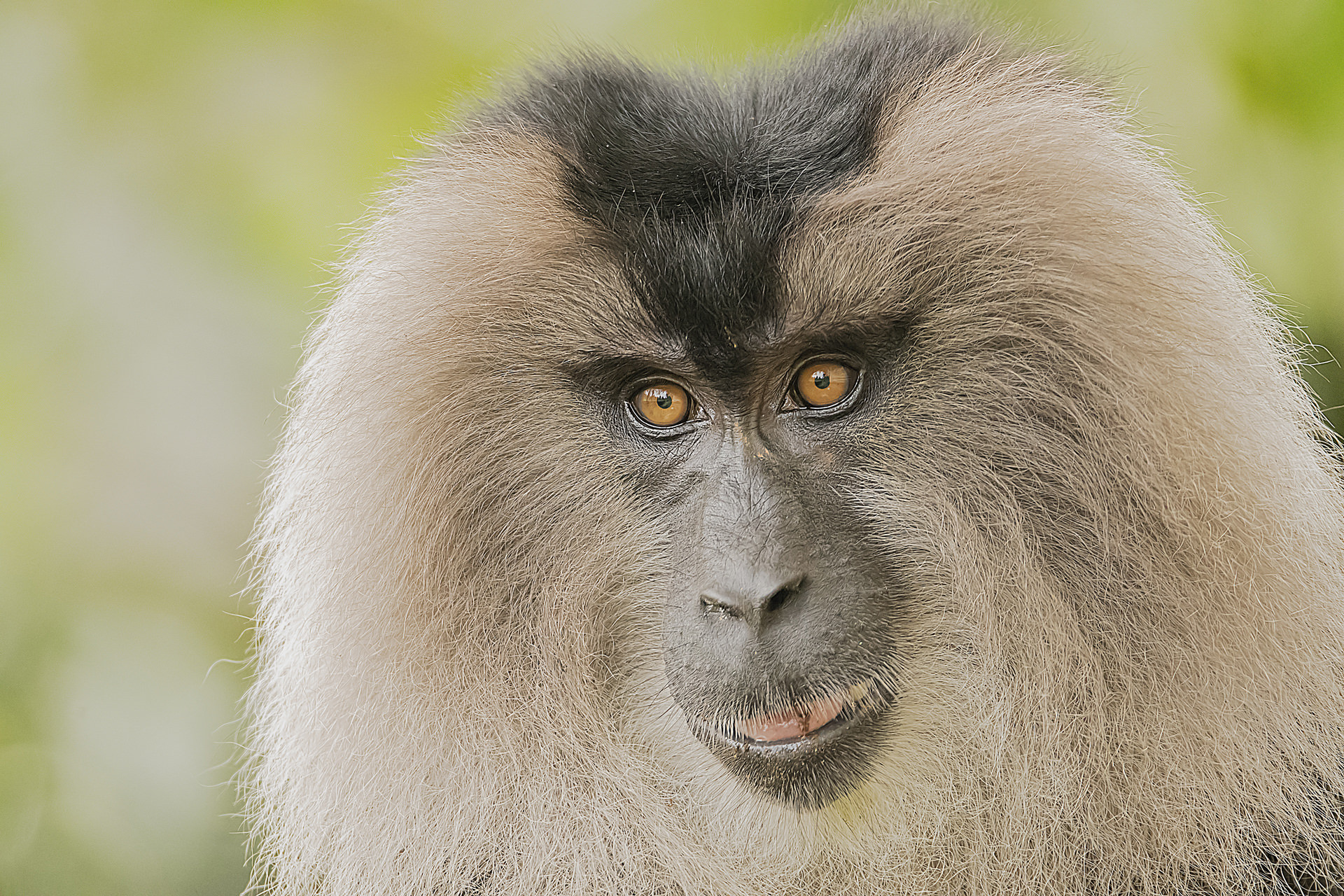 Image Quality at ISO 5000


Details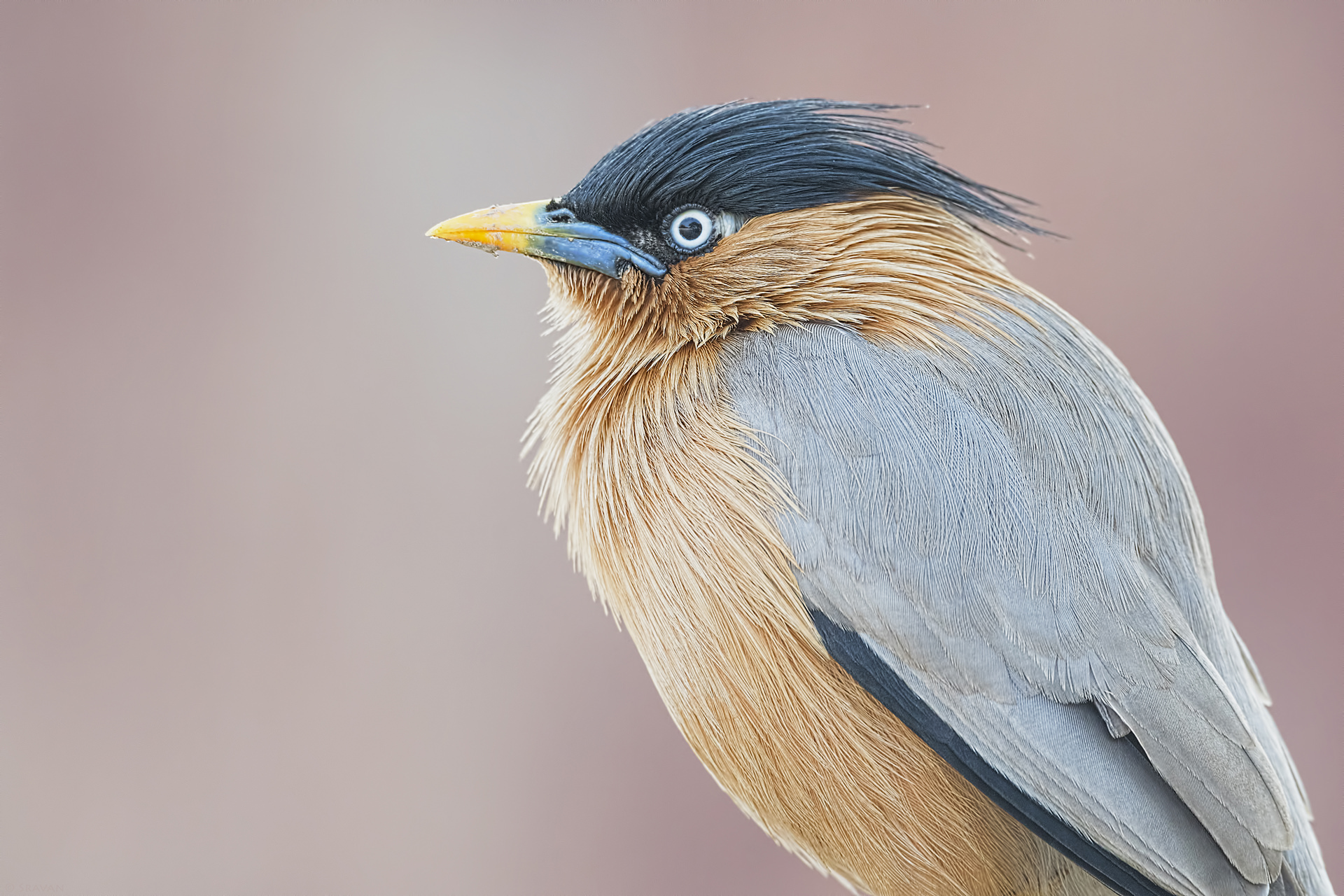 Colors & Tonality


Advantage of 10fps (can get exact moment)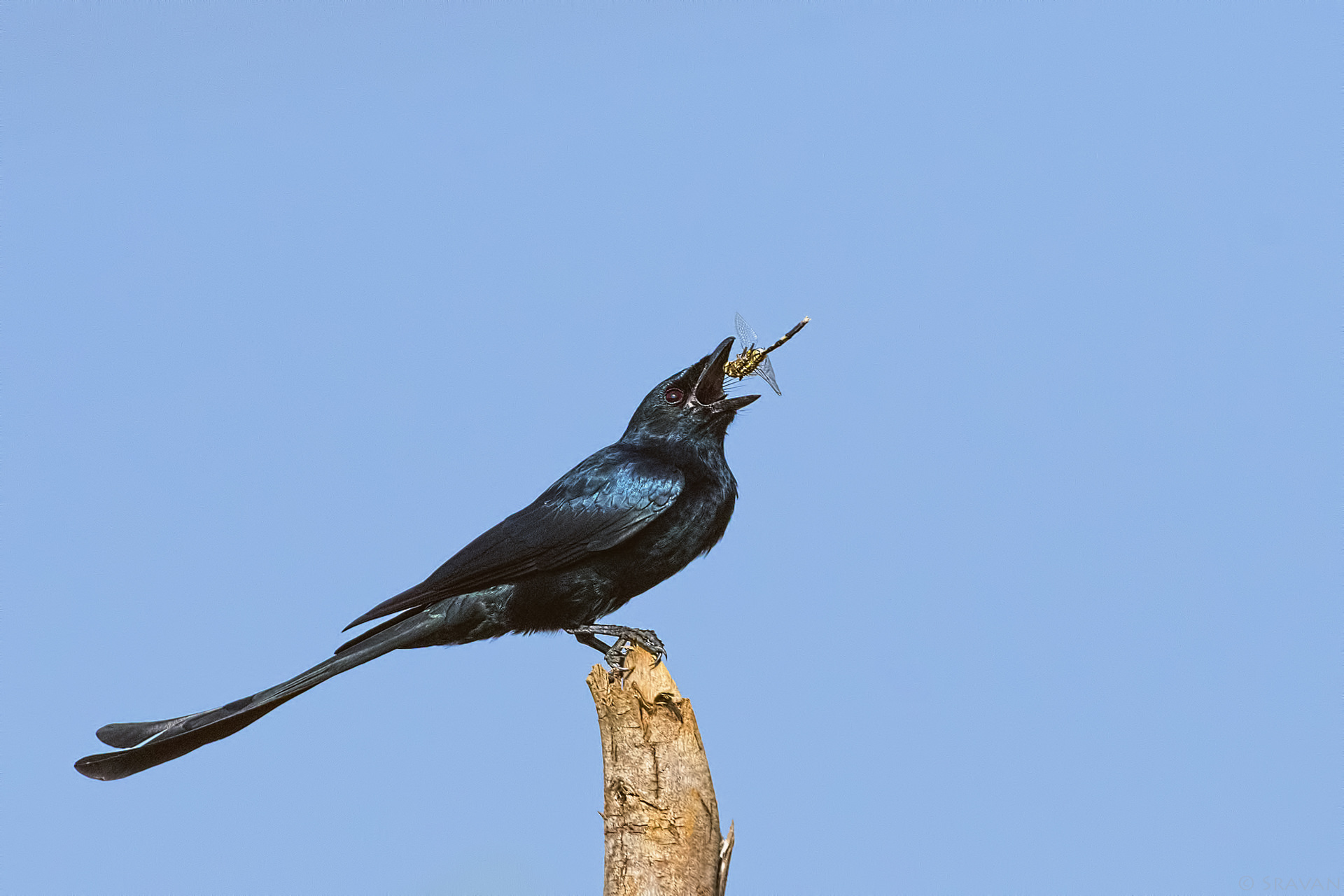 Advanced AF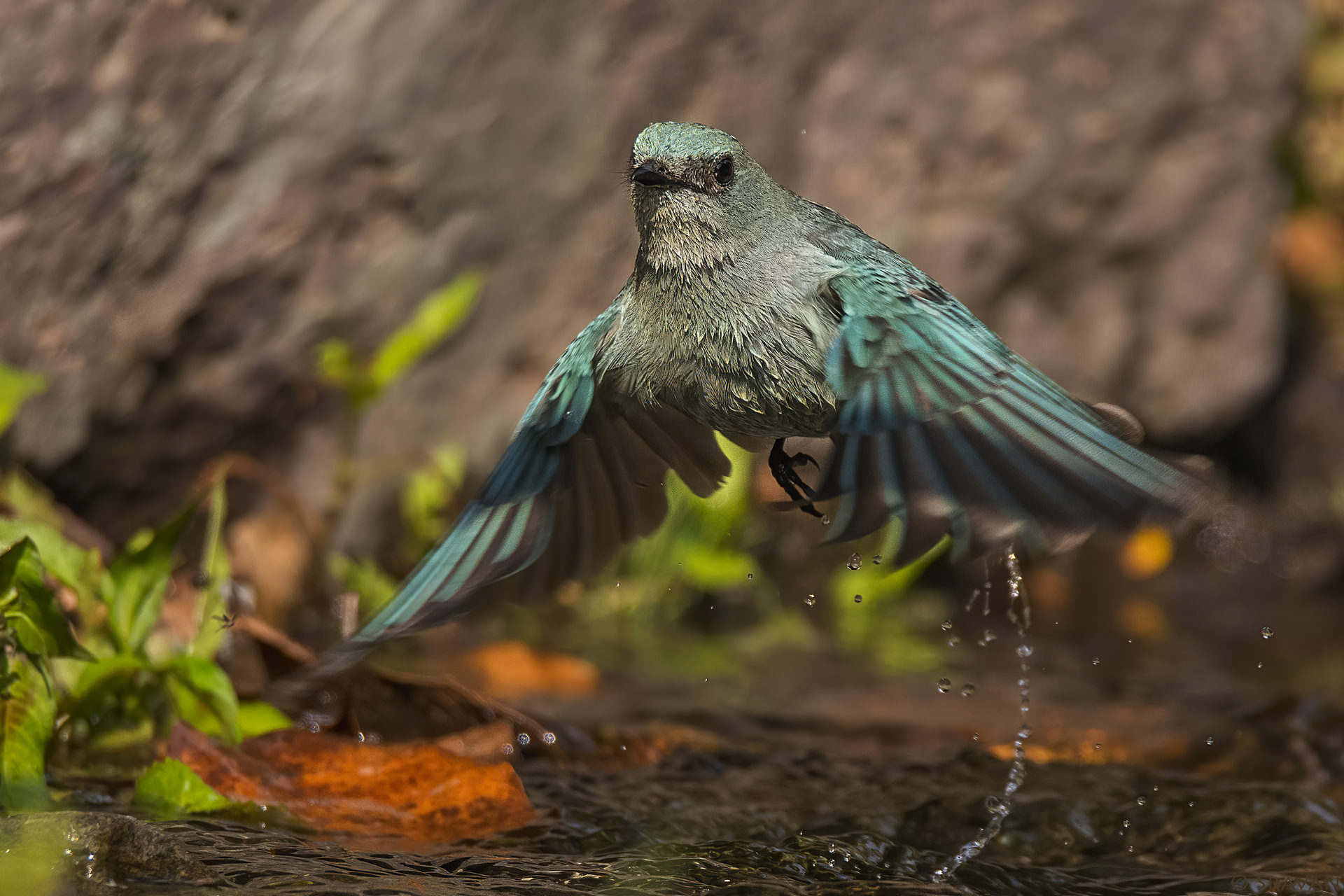 Can create moody images too not just action

Conclusion
Nikon D500 is a great tool for very demanding photographers especially for those who are able to find the short comings of it 🙂
Outstanding image quality till ISO 102,400 and usable ISOs (for a good record) all the way till ISO 1,600K for a DX sensor is not a small feat and not a total marketing gimmick too.
This kind of an image quality combined with excellent auto focus which can focus in near dark opens new creative horizons to explore.
With all the above new features mentioned in Pros section, definitely Nikon D500 is a great modern camera every demanding photographer can consider.
Have a nice time.
Thanks,
Sravan